Leave registration for everyone!
MyLeaveDays.com is the most user-friendly leave registration system for registering holidays, public holidays, ADV days (days off granted due to a reduction in working hours), overtime, illness, age-related days off, anniversary days, etc.
Leavedays.nl is suitable for both small companies and multinationals.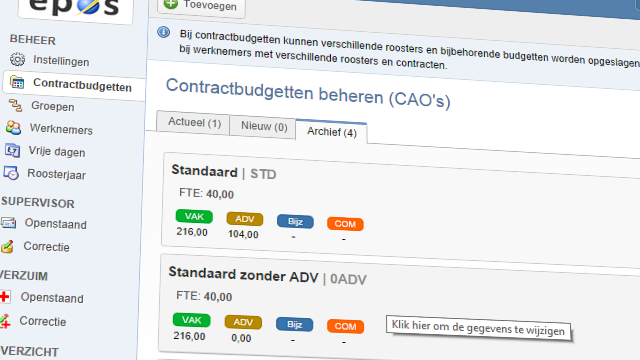 Flexible budgets.
Whether you use ADV or Time for Time? This is not a problem for leavedays.nl. You determine which budgets there are and what the duration is.
For part-timers, the budgets are calculated automatically. In short, MyLeaveDays.com does the work for you!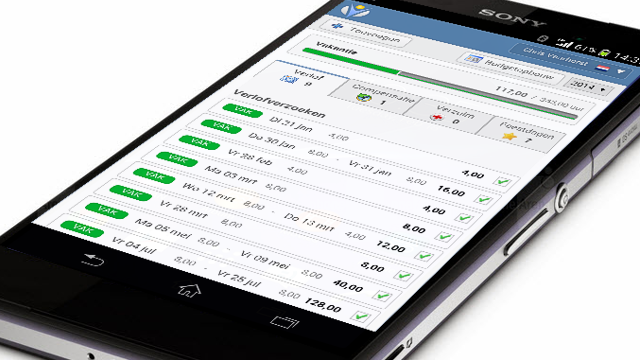 The MyLeaveDays.com App
The employee can easily leave requests and view his balance.
The employee can submit compensations if overtime is required.
The manager can handle the requests and make corrections and compensations.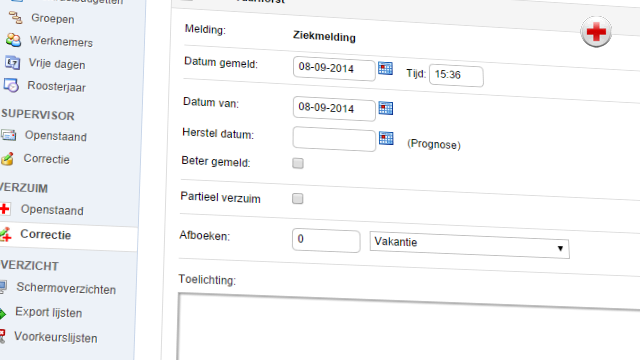 Keep an eye on sickness absence!
The absence module within MyLeaveDays.com makes the registration of absence by illness transparent for both the employee and the employer. From a normal sickness notification to partial absence. Within MyLeaveDays.com it is a piece of cake.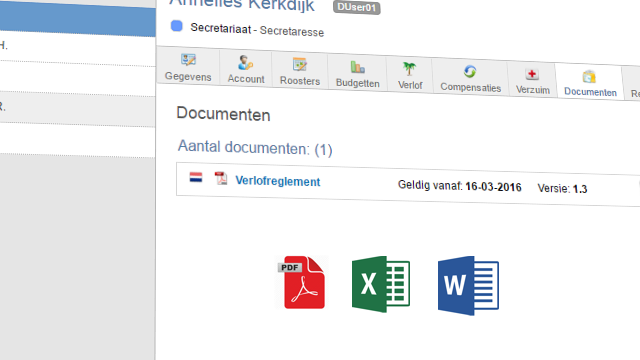 Link documents to employees
Easily link documents to an employee. Think of collective documents such as the work regulations or personal documents such as contracts. These document types can be set dynamically by yourself.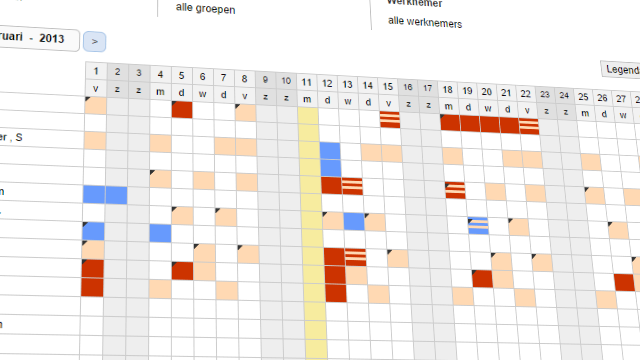 Reports (PDF / Excel)
Within MyLeaveDays.com, various extensive and clear reports can be generated with regard to leave and sickness absence. Generate a PDF to see who is absent and when or export the data to Excel.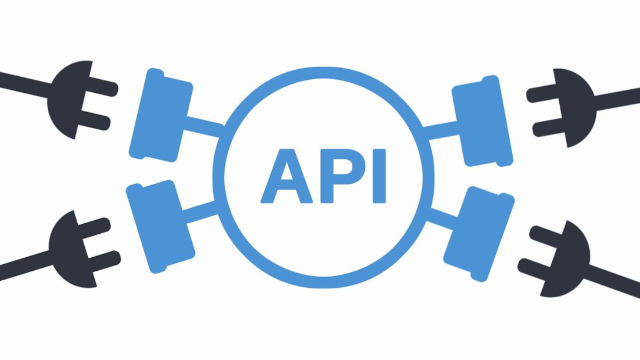 API
Do you need the data from MyLeaveDays.com in another system? No problem, with the API of MyLeaveDays.com you can easily extract various data from Verlofdagen.nl.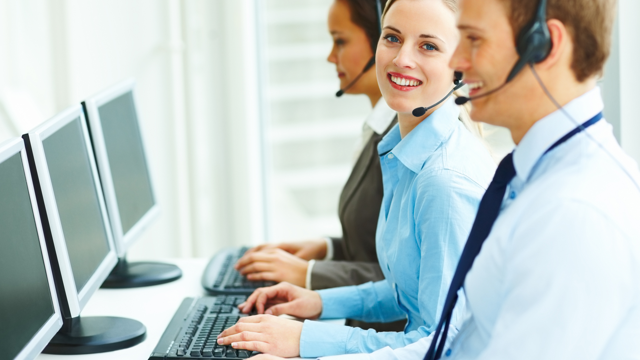 Professional support department
MyLeaveDays.com is very simple, fast and easy to use. But if you do encounter problems or have specific questions, you can always contact our professional and experienced support staff. They will gladly help you.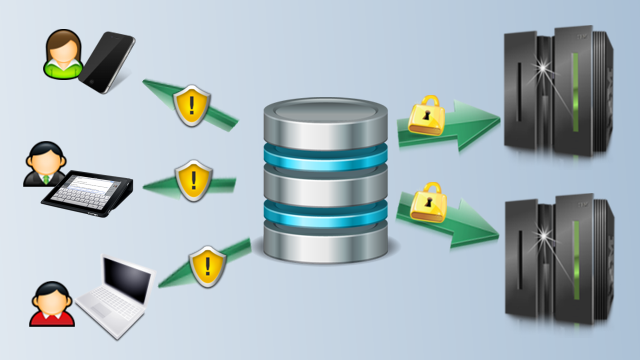 Privacy and security
MyLeaveDays.com considers the security of your data and your privacy very important. As a result, we store the data encrypted, we make several daily backups and we send the data via a certified SSL certificate. This ensures maximum protection for your data. Such a safe feeling.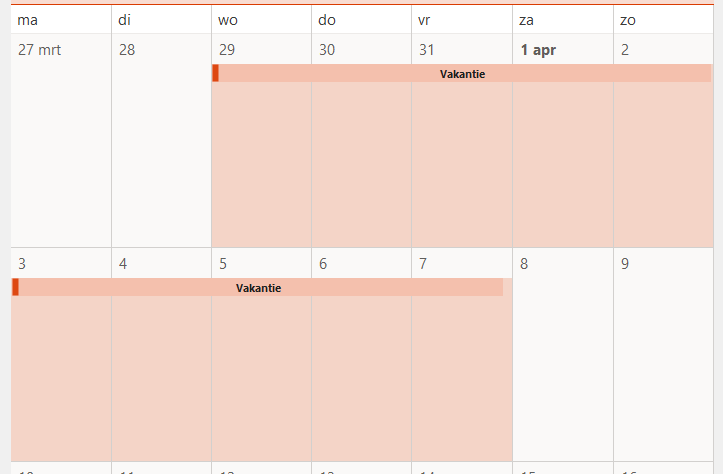 Link external calendars
You can easily link to an external calendar such as MS-Outlook or the Google Calendar. You can create a calendar with the approved leave requests of an individual employee, group of employees, or even all employees in your organization.
Attractively priced!
MyLeaveDays.com is attractively priced for every organisation, because the price depends on the number of users. The application is therefore also affordable for small and medium-sized companies. Below is an indication of the usage costs of MyLeaveDays.com.
Discount
Discount on first year usage costs.
2 year contract: 10% discount
3 year contract: 25% discount
Ask for the conditions!
Use our
contact form
for more information or call: 053 483 10 20
Sign up for 1 month free trial account
Are you a company looking for the ideal solution for your leave registration? Then press the button below, fill in the requested information for a free trial account of 1 month and discover the many possibilities without obligation.
Our customers
From small companies to large multinationals, from dental practices to printing companies, from garages to law firms. Many organizations from various industries have often been using MyLeaveDays.com to their complete satisfaction for many years.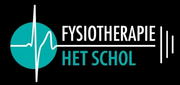 Contact
Would you like more information or do you have any specific questions about MyLeaveDays.com? Send us an e-mail via the button below and you will receive an answer from our support department as soon as possible.
Bruggenmorsweg 10, 7521 ZV Enschede